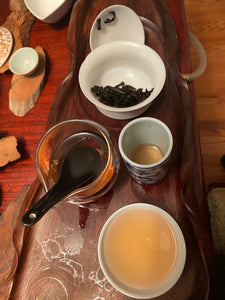 Golden Water Turtle
Exceptional red oolong tea from the cliffs of Wu Yi.
Rich, robust roast in the leaves with dried plum fragrance. Sugar and molasses in the meaty broth. Rising and expanding Chi in the head. Wonderful tea!
2018 is an outstanding vintage. Tea ceremony grade.
Packed in a foil lined resealable 25 gm kraft paper bag.